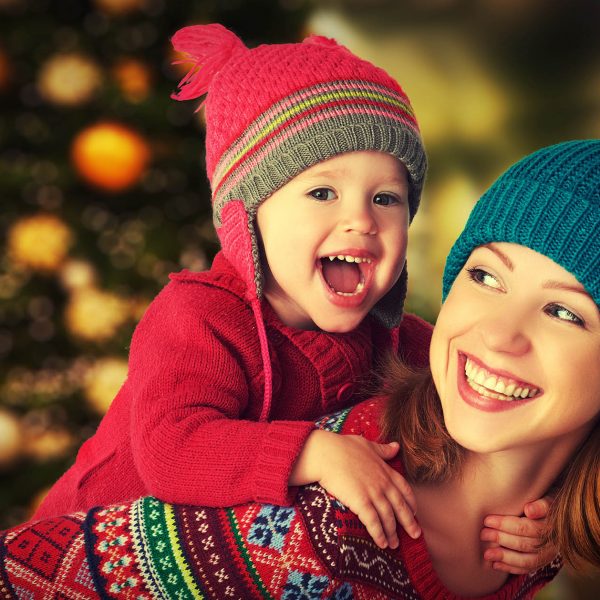 The Brightfocus Family portrait experience in St Louis, MO: A fun and relaxing photoshoot for your entire family!
Getting your whole family together for a perfect photoshoot can be challenging.

Well, don't worry about it! We guarantee your entire family will have great fun with us during your perfect family session.At Brightfocus photography, we are not just photographers, but rather artists with a deep curiosity to capture expressive images. Inspired by fine arts and fashion portraits, our photography style is artistic and unique.

We are always open to experimenting with new tools and methods. This means you'll get a blend of artistic styles for your perfect family photos!

We are also keen to understand YOUR needs, so we can decide on a perfect photo style based on your choice of location, lighting and other requirements. So just let us know and we'll set up an initial meeting to develop a 'mood board' of your needs!

With Brightfocus photography, you can rest assured that your family photo experience will be relaxed and comfortable, so we can capture authentic family photos together!
It's important to do your research before choosing the right family portrait photographer! Here are the answers to some frequently asked questions by our clients:
What should we wear? What to avoid?
That's a great question!
Firstly, We want you to really think about yourself and wear outfits that show your personality.
Second, you must feel light and comfortable during the shoot. So make sure you don't put yourself under unnecessary pressure by wearing wrong and heavy clothes.
Avoid huge logos/drawings or words with large fonts on your outfit as they can distract attention from the photos.
You can also think about the background colors of the location. Avoid dress colors that are too similar to your chosen background. Try wearing contrasting colors instead for a great photo!
You can wear Hats, just make sure they don't cover your face. Accessories such as rings or necklaces work fine too.
But there are no hard rules: So listen to your heart first about how you want to look!
\
How long does a photo shoot last? What are your packages?
Feel free to enquire so we can give you more detailed info.
We have three main packages:
The first package provides upto 2 hours of photoshoot, which is ideal for most situations.
The second package provides upto 4to5 hours of coverage. It is perfect if you wish to shoot in different locations that will require transportation.
The third package provides a full day option. I will cover the entire day from morning to evening. It is an option worth exploring if you want to capture your family story for the entire day. Here, we will also help organize an interesting day for your family, so you'll have more activities to do for a variety of photos!
If you require a different hourly coverage, we are always open to further customize our services based on your requests.
I'm worried about how I'll look in the photos as I'm not very Photogenic.
This is such a common concern among mums and dads. It's completely natural for us to feel a little insecure about our looks. But don't worry, we'll help you out!
A good portrait is not about being photogenic, it's about how well you showcase your personality!
We pride ourselves on making the most camera-shy of mums (and Dads) look dazzling! So we'll always be behind the camera cheering you on, and making sure you are comfortable and relaxed to give authentic poses!
Also, please don't delay your family photo shoot until you're back to your pre-baby weight; Years from now, while your family is cherishing these photos, they won't really care about you carrying a few extra pounds!
We'll decide this during our planning meeting! We truly want the location to match your family's personality. But don't stress it: we'll also offer our own suggestions once we get to know your family better!
Can pets be part of our photos?
Yes, absolutely! Since pets are such an important part of your life, we are always happy to include them in the photoshoot.
Can I schedule retakes for my family portraits?
We always aim to get our photos right. So it has never happened before, but YES — we do offer complimentary retakes in case you are not 100% satisfied with your family portraits.
We recommend bringing two or three outfits of all family members which really fit their style!
Family portraits are a great chance to capture your shared bonding as a family. So let your first outfit showcase the personality you reflect in your family. The second outfit can be a bit more fun! Maybe an attractive floral print for the women or a polo for the children?
There are no hard rules: We want to capture beautiful memories that your family shares. So listen to your heart about how you want to look!
How and When will I receive the images from our family shoot?
Within 2-4 weeks after your photoshoot, you will receive your family's perfectly edited and retouched photos into a super convenient online gallery. Inside this gallery, you'll be able to download the images, share them with your family, as well as order high-quality prints and products of your favorite photos!
How many photographs will you take?
We take a large number of photos during the shoot (usually hundreds!). Then we select the best 40-50 photographs out of them and carefully edit each one to perfection!
Why should I choose you as my Family Photographer?
That's an important question! There are so many great family portrait photographers out there. What makes us the right one?
The thing that truly sets Brightfocus apart is that: We love getting to know your entire family! So we will keenly listen to your preferences and observe your family's personality to truly customize your whole family portrait experience to your needs.
Our photography style is inspired by fine arts and fashion portraits, and combines rich, expressive imagery with a light, airy and fun mood. Check out our portfolio here: if it looks like the style you need, we should definitely connect!
Will I be put under any pressure to spend a fortune after the shoot?!
No. That's why we provide you with a convenient online gallery, so you can download and share your images in your own time. There will never be any pressure from our end to buy more products! However, we wouldn't want to see your best images get wasted. So we recommend you purchase something beautiful to hang on your wall, or get an album and some gift prints!
I'm worried about my kids behaving. What if they are a nightmare during the shoot?
This is a common concern among all parents!
The best thing about our family photography is that it takes place outside or at your home. So your children won't be bothered to shoot in a closed studio, instead they can just run around and have fun as they usually do!
We have worked with a lot of children in different families, so you can trust we know how to get the best out of them!
We will also have a good chat together to know more about your children before the shoot. Although most sessions can last upto 60-90 minutes, we are always willing to stop and take a break if your children need attending!
How long does it take to get my prints?
Print creation times can vary, but you can expect all prints to be completed within 3 weeks of submitting your order!
Do the sessions come with printed products? What does the print credit mean?
Your session fee includes: the time we spend on the photoshoot, a fixed number of high-res digital photos to download, and a 'print credit' that you can use in your online gallery to order printed products.
Though ordering printed products is not compulsory, a print credit allows you to quickly get started. The print credit will be available as a coupon code that you can use within three weeks of your gallery access. Many seniors frequently order prints, framed photos, canvases and photobooks of their favorite shots.
You will also receive your perfectly edited and retouched photos into this super convenient online gallery. You are free to share these: put them on Instagram or just print them out for your family!
Will I be put under any pressure to spend a fortune after the shoot?!
No. That's why we provide you with a convenient online gallery, so you can download and share your images in your own time. There will never be any pressure from our end to buy more products!
However, we wouldn't want to see your best images get wasted. So we recommend you purchase something beautiful to hang on your wall, or get an album and some gift prints!
Do you touch up all the images in our image download?
Yes we do! Many photographers don't touch up any images, or edit only a few selected ones– thus delivering too dark or too exposed images. But not us! Each image we deliver will go through an extensive post-production editing to reflect our unique and expressive style. This includes color correction, exposure adjustment, selective black and white processing, clarity adjustments, tone-mapping, etc.
Capture your fun family times with an amazing family portrait