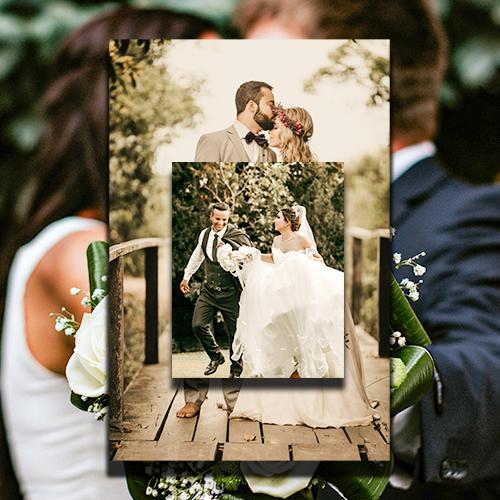 The Brightfocus Wedding photo experience in St Louis, MO: A dazzling photoshoot to capture your wedding love story!
We understand this is the most important moment of your love life. You may be worried about so many things to handle!

Well here's one thing you can stop worrying about: Your perfect wedding photoshoot! At Brightfocus photography, we are not just photographers, but rather artists with a deep curiosity to capture expressive images. Inspired by fine arts and fashion portraits, our photography style is artistic and unique.

We are always open to experimenting with new tools and methods. This means you'll get a blend of artistic styles for your perfect wedding photos!

We are also keen to understand YOUR needs, so we can decide on a perfect photo style based on your wedding location, lighting and other requirements. So just let us know and we'll set up an initial meeting to develop a 'mood board' of your needs.

With Brightfocus photography, you can rest assured that your wedding photo experience will be relaxed and comfortable, so you can stop worrying about photography and focus on being a perfect match for each other!
It's important to do your research before choosing the right wedding photographer! Here are the answers to some frequently asked questions by our clients:
How many hours should we set aside for wedding day photos?
Here's a detailed time breakdown for all your wedding photos:
Individual Portraits:– 30 minutes
Once you're both ready in your perfect wedding dress, it's time to take individual portraits of the bride and groom! A 30 minutes long session to capture your dazzling looks individually.
Detail Shots:– 30 minutes
Keeping aside at least 30 minutes for details will allow us to capture perfect photos of your dress, rings, bouquets, shoes, and other special items of your wedding!
First Look:– 20-40 minutes
The 'first look' shoot will take around 20-40 minutes. Here we capture the bride and groom as they meet each other for the first time on wedding day.
Although the actual 'first look' may take only 5-10 minutes, we'll spend the remaining time on capturing basic portraits of the couple.
Preparation Shots: - 60 minutes
An hour long preparation shoot will allow us to capture your hair and makeup while it's being done. This is also the time when we capture the bridesmaids and groomsmen while they get ready for the day!
Bridal Party Photos:– 45-60 minutes
Here we take a lot of different photos in a variety of poses! We'll start off with classic closeup photos highlighting your beautiful expressions. Then we move to a set of fun and creative shots of the party.
Finally, we'll wrap up by capturing you with your bridesmaids and groomsmen individually!
Immediate Family:– 30-45 minutes
How can we forget your family? Here we capture additional photos of the couple with their parents, siblings, and other immediate family members. Keep aside at least 3 minutes per group photo.
Ceremony and Venue:– 30 minutes
It'd be great if you allow at least 30 minutes to capture the completely decorated ceremony site– with no guests or vendors in the area.
Here we capture the beautiful couple again. Keep aside around 1 hour, ideally 30 to 45 minutes before sunset: That's the perfect time to capture great photos with beautiful lighting and mood!
Reception and Details:– 30 minutes
This includes photos of the reception room– completely set up with no guests or vendors in the area.
Couple Session Night Portraits 20-30 minutes
Don't forget to sneak out for some night photographs during the reception! The perfect time for this is right after you've finished eating or during the open floor dancing while you're taking a break. OR you can even get these portraits at the end of the night– when all the guests have departed!
How many images do you deliver on the image download?
For a 3-hour engagement session, you'll receive about 50-70 images.
For a wedding , we typically deliver 60-80 images per hour of coverage.
However, these numbers can vary depending on the rhythm of the day and the number of events/activities captured.
How long does it take to get my prints?
Print creation times can vary, but you can expect all prints to be completed within 3 weeks of submitting your order.
How long does it take to get my album?
Album production times can vary. But you can expect your wedding album to arrive within 4 weeks of placing your order.
It also depends on how quickly you finalize your album design and the number of changes you request. Some couples complete this within a month or two; others take over a year!
Do you touch up all the images in our image download?
Yes we do! Many photographers don't touch up any images, or edit only a few selected ones– thus delivering too dark or too exposed images. But not us! Each image we deliver will go through an extensive post-production editing to reflect our unique and expressive style. This includes color correction, exposure adjustment, selective black and white processing, clarity adjustments, tone-mapping, etc.
Have you shot at my venue before?
We have shot at many wedding venues around the St Louis area. So YES, there is a good chance that we have.
But don't worry if we haven't! We do a thorough online research of the location prior to your wedding day. We also visit the venue early on the day to perform a thorough walk-through while exploring the best photography locations.
Do you have liability insurance?
Yes we do. A lot of venues require the photographer to have Liability Insurance.
Capture your love story with amazing wedding photos